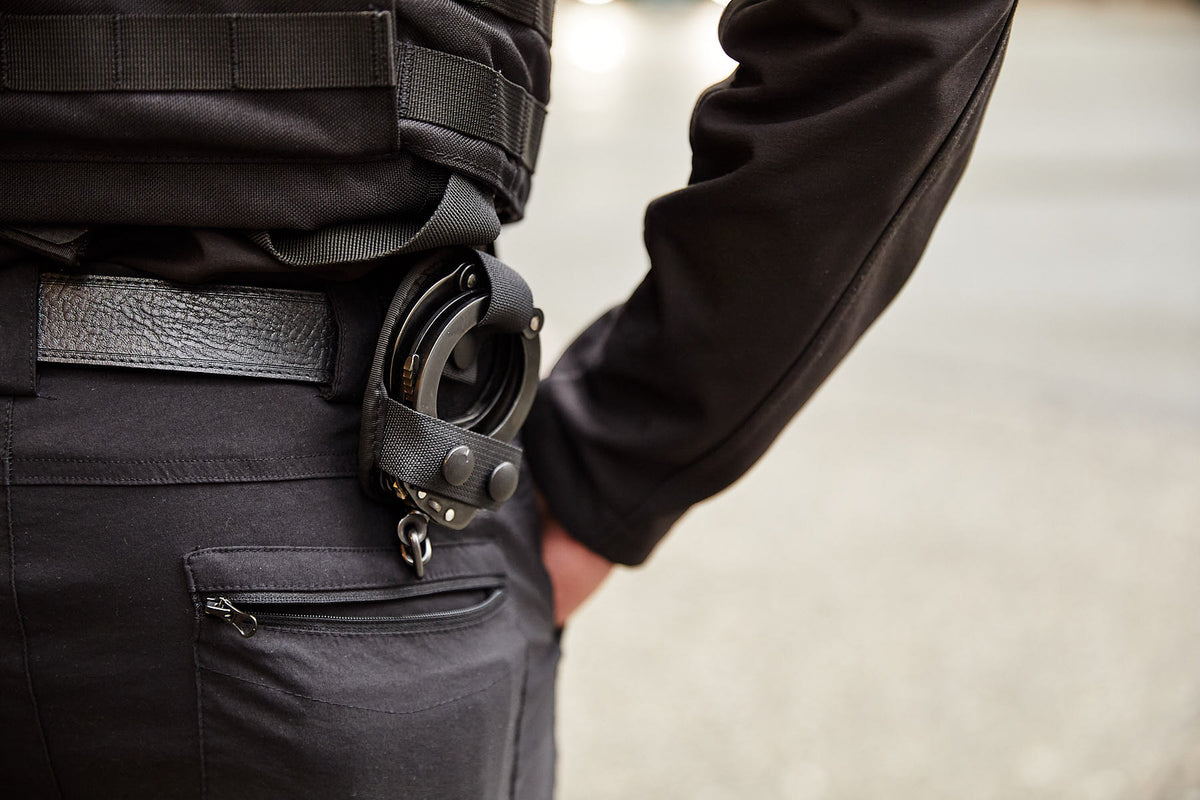 For a higher degree of protection and peace of mind, Blackbird's Tactical Guards send out a clear and powerful message that your property is monitored and protected by highly trained professionals. Whether in a retail, institutional, or residential setting, Blackbird's Tactical Guards are standing by to provide safety and security to your patrons, property, and assets.
Request a Quote
Blackbird has deployed Tactical Guards at a variety of sites, including:
Our frontline Tactical Guards provide a commanding presence that is a strong deterrent to both theft and disruptive behavior. By wearing full vests and gear, our team embodies an assertive presence at client sites. Our strategic look and upgraded training module for this unit make our Tactical Guards not only more effective in loss prevention, but in maintaining a secure and safe environment.
In addition to visual deterrence, Tactical Guards undergo vigorous training to enhance their readiness to respond to serious threats. To become a Tactical Guard, trainees undergo in-house advanced security training, use of force training, conflict de-escalation training level 2, health and safety training, and St. John's Mental Health First Aid training; this is in addition to the baseline training which all our staff receive. 
Tactical Guards are a versatile option which can be tailored to each client's preferences, at either hands-on or hands-off sites. Optionally, Tactical Guards with JIBC Advanced Security Training and Use of Force Training can be deployed to apprehend suspects with handcuff restraints if necessary, or be trained to administer Naloxone if the site requires overdose response. 
Blackbird's Tactical Guards are often the first point of contact for patrons and site staff. Keeping this in mind, we train our guards to be an extension of the clients we serve, and maintain a customer-service approach to security. Our training and quality assurance programs for our Tactical Guards focus on customer experience and safety, with an emphasis on staff deportment, professionalism, communication, and de-escalatory verbal/non-verbal gestures for modern, day-to-day incident response.
Retail Security
Blackbird Security has years of experience in securing retail environments, with expertise in protecting and recovering assets. Our Tactical Guards serve as a visual deterrent to potential criminals, as guards are trained to effectively spot, prevent, and recover merchandise in shoplifting instances. At sites where Blackbird's Tactical Guards have been deployed, retailers benefitted from reduced financial loss due to shoplifting and theft, thus enjoying improved bottom lines, as our tactical team provide detailed reporting on merchandise recoveries or deterrence. Tactical Guards can also work in tandem with Loss Prevention professionals to apply a combined approach to retail security. 
Institutional Security
Blackbird's Tactical Guards provide public-facing security services for institutions and corporations, being trained to handle and diffuse difficult situations that may arise in these settings. Our guards deal with individuals from diverse and complex populations, who require a deeper understanding of mental health and trauma to effectively work alongside others and minimize risk. Key areas of focus include client and public safety, crowd and access control, conflict de-escalation, and property and asset protection. Our Tactical Guards are trained to manage risk for clients and the public by using conflict de-escalation techniques to defuse potentially violent situations. 
Residential Security
Blackbird's Tactical Guards provide a friendly yet secure presence in residential settings, elevating the overall patron experience. Our team is trained to deliver a best-in-class customer service experience, and to manage access control, disturbance response, conflict de-escalation, and property and asset protection. Blackbird understands that our Tactical Guards are an extension of the client brand, and are trained to represent the client in a positive and professional manner. This includes warmly greeting residents and visitors, providing directions, or assisting building management with responsibilities. 
Industry Leading Training Through our Blackbird Academy
As the role of security professionals continues to evolve, Blackbird Security saw the need to train our staff to handle any scenario in a calm and reassuring manner. That's why we created our pioneering Blackbird Academy training program. 
Delivered via our own in-house team and exterior experts, our comprehensive training program encompasses areas like St. John's Mental Health Training, Indigenous Awareness Training, and Conflict Resolution. If your current security provider doesn't offer this level of training, perhaps it's time to upgrade.
Modules include:
Basic and Advanced Security Training
Incident De-Escalation Training
Customer Service Training
Verbal and Written Communication Training
CCTV Monitoring

Access and Crowd Control Training
Trespass to Property Training

Emergency Response Management Training

Weapons Awareness and Avoidance Training
Use of Force Training

Diversity & Inclusion Training

Indigenous Awareness Certification
Occupational First Aid Level 1 / 2 Training
WHMIS Training
Report Writing Training
Mental Health First Aid
Trauma Informed Practice Training
ICS 100 Incident Command System Training
Above all else, our guards must hold a valid security license for the province they operate in. 
TRACKTIK TECHNOLOGY
Real-Time Reporting
Many of Blackbird Security's most popular services utilize the power of TrackTik technology for real-time reporting. Based on GPS tracking, this app allows our security guards to work smarter, more efficiently, and cover more ground. Via GPS pings, clients can watch the progress of security patrols in real time via an app or live dashboard that also includes critical details like pictures and reports from the field.
Giving back to our community
Social Impact
Blackbird Security is committed to improving the diverse communities we serve by creating a culture clients, employees and management are proud to be a part of. We believe security companies like ours have a leading role to play in creating a better society for all. We achieve this goal by working to uplift marginalized communities across Canada, alongside our support of organizations such as the Breakfast Club of Canada, ALS Canada, and Covenant House.
Let's Discuss Your Security Options
Want to hear more about Blackbird Security's services? If you have any questions about our services, or how Blackbird Security can help protect your business, don't hesitate to contact us.
Looking for employment? Check out our Job Board for current openings!
Please note that all job inquiries must be made on Indeed and will be blocked if made on the form below.