Canada's No.1 Parking Enforcement Security Provider
Car crimes remain a stubbornly difficult problem to solve across Canada. If you're managing a mall or shopping complex, parking enforcement security works to provide a safe and secure parking environment, while also preventing loitering and ensuring the smooth flow of traffic. Partner with Blackbird Security for parking enforcement and benefit from our customized security solutions and variety of security services.
Request a Quote


CUSTOMER FOCUS
Dedicated Customer Service Training

FRONTLINE RESPONSE
Emergency Frontline Response

UNIFORMED GUARD PATROL
Patrols to Keep Your Location Safe
Customer Service Approach
In our modern world, the role of a security guard is shifting to match the changing times. Our parking enforcement security guards embody this change. They are trained to offer a welcome and flexible presence for visitors, with dedicated customer service training modules included as part of a comprehensive training package. Not only will our guards provide world class parking enforcement security, they're also a welcoming, customer-service oriented presence in your space.
Request a quote
How Our Parking Enforcement Security Guards Can Support Your Property
Car Park crime prevention
Traffic flow assistance
By-Law enforcement
Special event assistance
Visible deterrent to crime
Loitering prevention

CCTV monitoring

Incident report writing

Car alarm response
MLEO-certified parking bylaw enforcement ffficers
Tracktik technology
Real-Time Reporting
Many of Blackbird Security's most popular services utilize the power of TrackTik technology for real-time reporting. Based on GPS tracking, this app allows our security guards to work smarter, more efficiently, and cover more ground. Via GPS pings, clients can watch the progress of security patrols in real time via an app or live dashboard that also includes critical details like pictures and reports from the field.
Customized Security Guard Services
The key difference between Blackbird Security and our competitors is that our parking enforcement security services come fully customizable to suit our clients. We pride ourselves on offering the service choice of a large security company, alongside the flexibility and personal touch of a small business.
With years of servicing a diverse range of industrial security clients, we've learned there's no off-the-shelf answer for security. Instead, our team will take the time to learn the unique challenges you face, before devising a custom security plan that works for you. 
Request A Quote
Parking Enforcement Security Services Offered
Car parks are seen as an easy target for crime. Cars are often left unattended for hours on end, giving criminals the time and space they need to get the job done. It's time to fight back. Blackbird Security's dedicated parking enforcement security services keep your visitors and their property safe. Our most popular parking enforcement services include:
24/7 Mobile Patrol Security
Car parks often sprawl over large areas and multiple floors. Our mobile patrol security guards cover this space quickly and efficiently in their highly visible security vehicles. As part of this service, our guards patrol pre-determined routes on a randomized schedule. This deters crimes of opportunity and keeps criminals guessing.
Foot Patrol Security
Our dedicated foot patrol team ensures a visible security patrol presence around your site. They are highly skilled in conflict resolution and adopt a customer service-style approach to dealing with enquiries from the general public. Our Security Foot Patrol can be tailored to your needs and budget to provide peace of mind at affordable rates.
Gate Access Security
Deployed at the entrance to the car park, our uniformed security guards are equally adept at greeting visitors as monitoring CCTV and providing world class security services. These highly adaptable security guards will enforce the policies of your car park, while acting as the eyes and the ears at your access point.
Bylaw Enforcement
For properties across Canada dealing with the hassle of managing parking infractions, our MLEO-certified guards offer valuable assistance. Our dedicated security team members are authorized to issue tickets and enforce private parking bylaws while conducting their patrols.
Where are Parking Enforcement Security Guards Used?
Parking enforcement security is an excellent investment for businesses in most fields. It contributes directly to the safety and security of visitors, while providing a hugely effective visual deterrent to crime. Typical sites you'll find our parking enforcement security include:

Shopping Malls
Apartment Buildings
Car Storage Sites
Private Parking Lots
Hospital Car Parks
Sports Facilities
Office Buildings
Public/Municipal Buildings
REQUEST A QUOTE
★★★★★

Having shuffled through so many subpar security companies for my business it was a blessing to find Blackbird Security. Hands down the most professional, reliable and engaged security companies in the lower mainland.

Hitesh Patel
★★★★★

I have tried many other security services - they are all the same and subpar at best. I gave Blackbird a shot and was very glad that I did. The management is super responsive, learns quickly from regular feedback and strives hard to meet my individual business needs. A refreshing experience vs dealing with the other security companies out there. Would recommend to any business looking for quality service!

Robson Liu
★★★★★

Amazing company. They fulfilled all of my company's security needs, diminished my losses, and look crisp at the same time. Dealing with this company has always been carried out professionally and thoroughly. On the spot flex changes are no problem, they accommodate fast. Need quick security to protect employees in a pinch? They accommodate fast.Reports are thorough and timely. Anything unusual is reported prior to the formal report, to save you from waiting.

Brandon D
★★★★★

The management are professional and responsive to requests made. They go above and beyond in customer service and satisfaction.

Sylvia Mcloughlin
★★★★★

Blackbird patrols have cleaned up my parking lot. Without them we had drug users sleeping in the corners leaving a big mess. They patrol every hour and their prices are very good!

Vida

Building Manager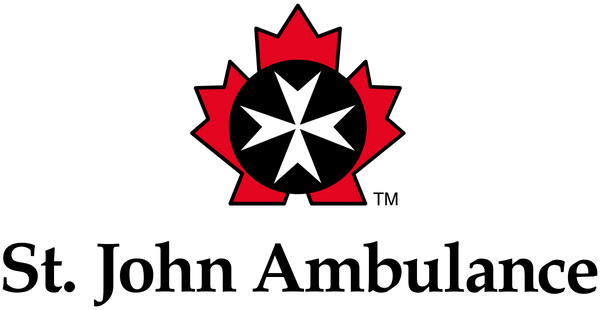 Industry Leading Training Through our Blackbird Academy
Delivered via our own in-house team and exterior experts, our comprehensive training program encompasses areas like St. John's Mental Health Training, Indigenous Awareness Training, and Conflict Resolution. If your current security provider doesn't offer this level of training, perhaps it's time to upgrade.
Let's Discuss Your Security Options
Want to hear more about Blackbird Security's services? If you have any questions about our services, or how Blackbird Security can help protect your business, don't hesitate to contact us.
Looking for employment? Check out our Job Board for current openings!
Please note that all job inquiries must be made on Indeed and will be blocked if made on the form below.