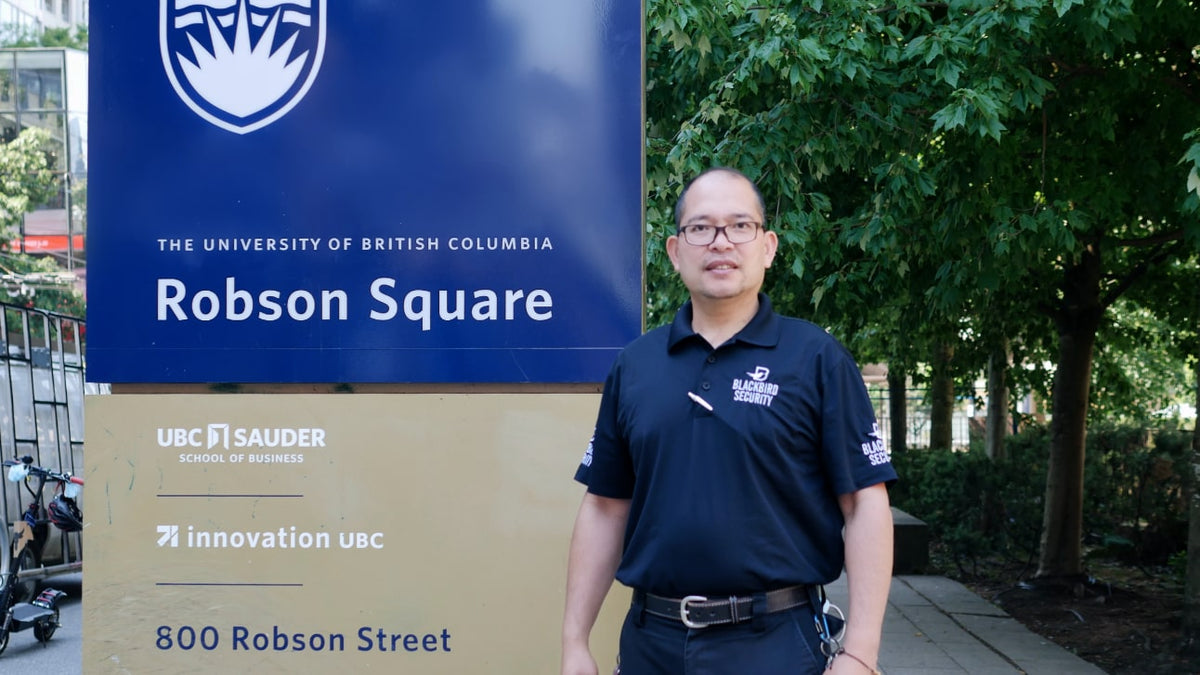 Education and Campus Security
Graduate to Better Campus Security

 
School security is a hot button topic that often makes the news. The fact is, educational institutions must provide a safe environment for students and teachers alike, and there's no room for mistakes. That's why Blackbird Security is your number one option for educational campus security. We'll partner with you to custom create a flexible and cost-effective security plan that meets your unique needs while keeping your campus safe.
Request a Quote

LICENSED GUARDS
Security Professionals with Extensive & Advanced Training
REPORTING
Real Time Reporting and Analytics

FRONTLINE RESPONSE
Skilled Emergency Response

FLEXIBLE SERVICE
When and Where You Need It
Customer Service Approach
At Blackbird Security, we understand the need for sensitivity in an educational setting. The vast majority of our interactions on a campus will be be customer-centric, which is why we equip our guards with a comprehensive training program that services this need. Each of our campus security guards undergoes Occupational First Aid (OFA) training, conflict resolution training, de-escalation training, trauma informed training, cultural sensitivity training and advanced training for working with various members of society (youth, students, visitors, faculty, campus/municipal staff, unhoused population, individuals experiencing mental health issues, substance use issues including naloxone training, intoxicated individuals). Our guards work collaboratively with bylaw enforcement officers and any other community safety programs/social workers at your institution to be a partner in maintaining community safety.
Not only will our guards provide world class security services, they're also a welcoming, customer-service oriented presence in your space. Our guards will act professionally as a representative extension of your institution when dealing with the public. Partner with a company that is driven by an impactful mission, inclusive vision, D&I commitment, and sustainable environmental practices today.
Request a Quote
How our Education and Campus Security Guards Can Support Your Property
Mobile Patrol Security

Liaison with local law enforcement

Enforcement of campus by-laws and regulations

Campus access control
Event security

Crowd control

Risk assessment

Safe Walking Programs
Tracktik technology
Real-Time Reporting
Many of Blackbird Security's most popular services utilize the power of TrackTik technology for real-time reporting. Based on GPS tracking, this app allows our security guards to work smarter, more efficiently, and cover more ground. Via GPS pings, clients can watch the progress of security patrols in real time via an app or live dashboard that also includes critical details like pictures and reports from the field.
Customized Security Guard Services
The key difference between Blackbird Security and our competitors is that our campus security services come fully customizable to suit our clients. We pride ourselves on offering the service choice of a large security company, alongside the flexibility and personal touch of a small business.
With years of servicing a diverse range of campus security clients, we've learned there's no off-the-shelf answer for security. Instead, our team will take the time to learn the unique challenges you face, before devising a custom security plan that works for you.
Request A Quote
Educational and Campus Security Services Offered
24/7 Mobile Security Patrol
Given the sprawling nature of most educational campuses, a static security guard can only cover a small area. That's where our Mobile Security Patrol service shines. Our guards cover large sites efficiently and effectively, delivering real time tracking data and detailed reports. Patrols can be customized for random schedules, or alarm response scenarios.
Uniformed Security Guard
Our flexible and highly trained uniformed security guards are perfect for campus security support. They can be deployed on long or short-term contracts, on terms that work for your institution. Whether they're deployed on foot patrols, or in a static setting, their presence provides peace of mind your campus has frontline security protection.
Campus Concierge Security
Need security for one building on campus? Our concierge team are standing by to assist. They're equally adept at providing a welcoming hello as they are monitoring CCTV, controlling the flow of visitors and writing detailed reports. These highly adaptable concierge security guards will enforce your policies, while acting as the eyes and ears of the campus at your front desk.
Where are Education and Campus Security Guards Used?
Blackbird Security's dedicated educational security guards are perfectly suited to provide safety and security at all types of educational institutions. We understand the unique threats faced by educational facilities, and we're ready to meet to learn the challenges you face before creating a custom security plan. Our Educational Security Guards are commonly deployed in the following places:

University Campus Security
High School Security
Adult Learning Campus
School District Security
Request a Quote
★★★★★

It was a pleasure having Blackbird Security on board with our event this year. Everyone involved was professional and easy to communicate to. Our Pharmacy Skits Night welcomes 500-600 students and faculty each year and is held in a large venue. Ranko and his team ensured the night ran smoothly so Elisa and I as well as the grad council could focus on our tasks without worry for this 5 hour event.
From the feedback I've received from our attendees, all the guards were respectful and attentive to the crowd. We look forward to continuing to work together in the future and do not hesitate to recommend the company to colleagues.

Emily Li

Faculty of Pharmacy Event Organizer at UBC in Vancouver
★★★★★

Hired Blackbird for their security and concierge services. I am constantly impressed at the professionalism and quality of their team. Their guards are polite, respectful and have handled stressful situations with compassion. I would recommend Blackbird to anyone looking for security solutions.

Michael Gunion

General Manager, Operations and Marketing, Kevington Building Corp
★★★★★

Our business association employed the services of Blackbird Security to ensure the safety and security of our business members and community in southwest Vancouver. We appreciated the professionalism displayed by the staff and guards, as well as the prompt attention to our concerns and emails. Nightly patrol reports were filled and staff kept us informed and updated on issues in the district as required. Can highly recommend Blackbird Security to businesses or associations requiring security services.

Claudia Laroye

Marpole Business Association
★★★★★

Blackbird Security team is efficient at crowd and access control and is extremely competent at writing reports and customer service. Their professionalism and reliability make them a pleasure to work with. I highly recommend Blackbird Security for any security endeavour that they may seek to pursue.

Kendra Kryszak

Parks and Public Space, City of Vernon
★★★★★

Every encounter i've had with a Blackbird Security guard has been super amazing. Every one of them have been kind and professional towards me and everyone they meet. If I could give this company more than 5 stars i would!!!!

Lindsay Kruk
★★★★★

The management are professional and responsive to requests made. They go above and beyond in customer service and satisfaction.

Sylvia Mcloughlin
★★★★★

I have tried many other security services - they are all the same and subpar at best. I gave Blackbird a shot and was very glad that I did. The management is super responsive, learns quickly from regular feedback and strives hard to meet my individual business needs. A refreshing experience vs dealing with the other security companies out there. Would recommend to any business looking for quality service!

Robson Liu
★★★★★

Having shuffled through so many subpar security companies for my business it was a blessing to find Blackbird Security. Hands down the most professional, reliable and engaged security companies in the lower mainland.

Hitesh Patel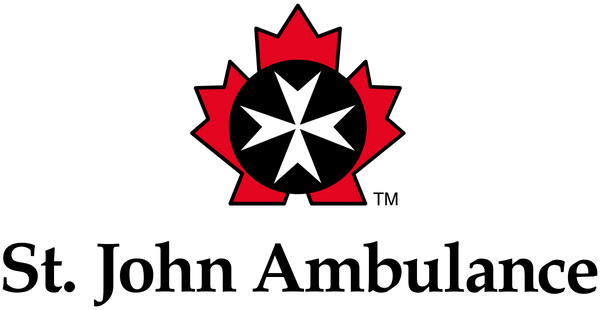 Industry Leading Training Through our Blackbird Academy
Delivered via our own in-house team and exterior experts, our comprehensive training program encompasses areas like St. John's Mental Health Training, Indigenous Awareness Training, and Conflict Resolution. If your current security provider doesn't offer this level of training, perhaps it's time to upgrade.
Trusted by
Let's Discuss Your Security Options
Want to hear more about Blackbird Security's services? If you have any questions about our services, or how Blackbird Security can help protect your business, don't hesitate to contact us.
Looking for employment? Check out our Job Board for current openings!
Please note that all job inquiries must be made on Indeed and will be blocked if made on the form below.