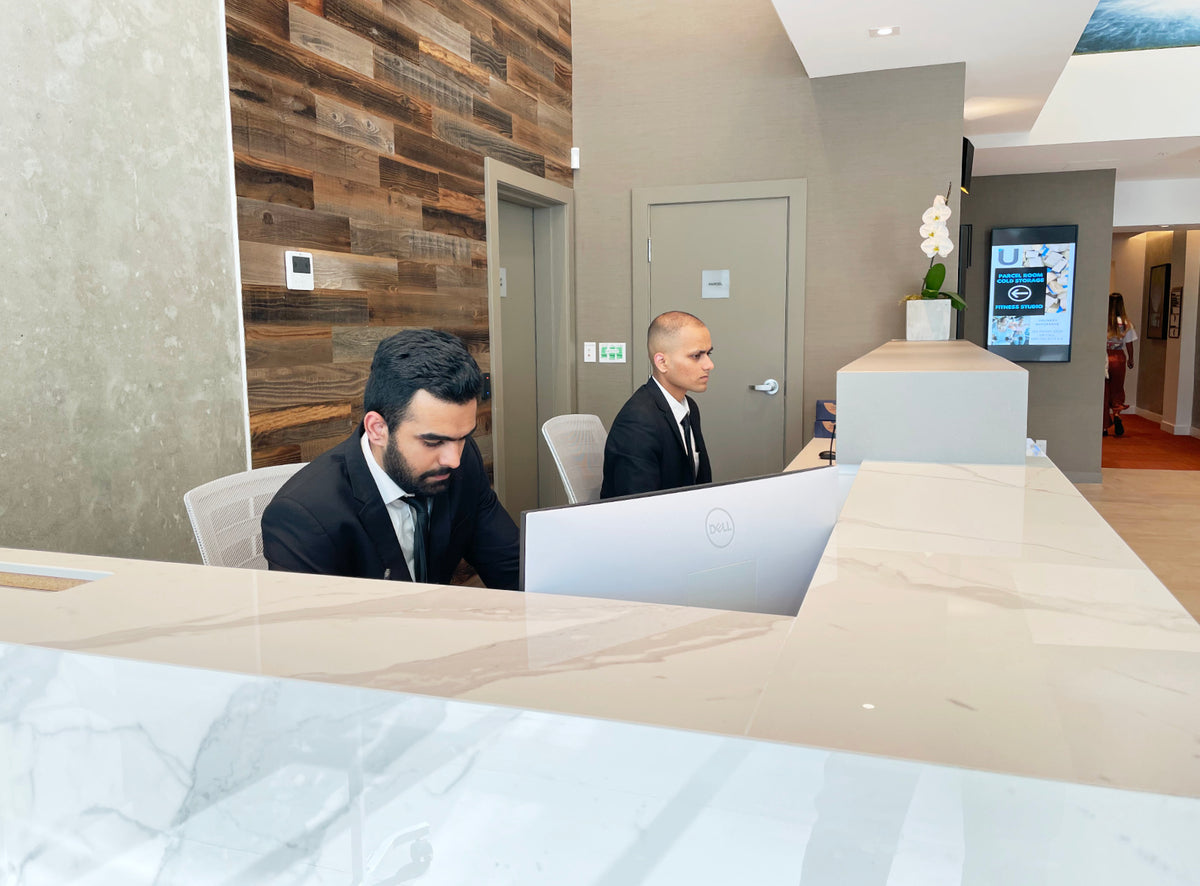 Upgrade to Canada's Best Hotel Security 
Blackbird Security's innovative and effective range of hotel security services provide invaluable peace of mind, offering round the clock protection for staff and guests alike. If you're unhappy with your current hotel security provider, it's time to upgrade to Canada's number one security company.
Request a Quote

Concierge
Keyholding and Guest Enquiries

Access Control
Prevent Unwanted Visitors
Foot Patrols
Perimeter Control 24/7 with Licensed Guards
Customer Service
Trained to Provide a Warm Welcome
Customer Service Approach
A hotel is a home away from home for guests. In a setting like this, the majority of interactions a hotel security guard undertakes will be customer service-oriented. Alongside their comprehensive security training, each of our hotel guards receives dedicated customer service training and incident de-escalation training. It's our aim that they'll provide a warm and welcoming presence for every guest, while acting as frontline ambassadors for your brand. This approach has seen us partner with hotel brands such as Delta by Marriott and Holiday Inn to provide frontline security support.
Request A Quote
How our Hotel Security Guards Can Support Your Hotel
Front Desk security presence
Access Control
Upholding hotel rules and policies
CCTV Surveillance
Alarm Response
Evacuation Support
Customer Service
Incident Report Writing
Foot Patrols
Mobile Patrols
Keyholding Duties
Tracktik technology
Real-Time Reporting
Many of Blackbird Security's most popular services utilize the power of TrackTik technology for real-time reporting. Based on GPS tracking, this app allows our security guards to work smarter, more efficiently, and cover more ground. Via GPS pings, clients can watch the progress of security patrols in real time via an app or live dashboard that also includes critical details like pictures and reports from the field.
Customized Security Guard Services
The key difference between Blackbird Security and our competitors is that our hospitality security services come fully customizable to suit our clients. We pride ourselves on offering the service choice of a large security company, alongside the flexibility and personal touch of a small business. With years of servicing a diverse range of hotel security clients, we've learned there's no off-the-shelf answer for security. Instead, our team will take the time to learn the unique challenges you face, before devising a custom security plan that works for you.
Request A Quote
Hotel Security Services We Offer
We understand no two hotels are the same. That's why we work with our hotel security clients to create unique security plans that account for their locations and common issues. Currently, Blackbird Security provides hotel concierge security, uniformed security guards, security foot patrols and mobile security patrols to several hotels across Canada. Here are some of our most popular hotel security services:
Hotel Concierge Security
First impressions count for your guests, and our hotel concierge security guards provide an impeccably trained and welcoming presence in your space. These adaptable security professionals will seamlessly slip into their front desk duties, providing a frontline security presence while greeting guests, handling hotel inquiries and maintaining surveillance of the lobby.
Hotel Mobile Patrol
One of Blackbird Security's most popular and cost-effective services is our Mobile Patrol service. This security is particularly suited for hotels, providing random and highly visible patrols that deter any opportunistic thief. Should an incident occur, our mobile patrol guards rapidly respond, providing real-time tracking and detailed incident report writing.
On-Site Security Guard
Whether you need them on short notice, or long or short-term deployments, our flexible and dependable uniformed security guards are a constant and highly visible crime deterrent. Thanks to their comprehensive training, they can slip seamlessly into your space, acting as champions for your hotel security policies and becoming trusted members of your team.
Where are Hotel Security Guards Used?
No hotel is too big or too small for our hotel security team, and our track record has seen us become security partners for some of Canada's largest hotel chains. Here are some of the places you'll find our hotel security team:
Large Branded Hotels
Motels
Resorts
Conference/Convention Centres
Hotels
Inns
Hostels
Bed and Breakfasts
Casino Hotels
Request A Quote
★★★★★

I hired Blackbird Security for their security and concierge services. I am constantly impressed at the professionalism and quality of their team. Their guards are polite, respectful and have handled stressful situations with compassion. I would recommend Blackbird to anyone looking for security solutions.

Michael Gunion

General Manager, Operations and Marketing, Kevington Building Corp
★★★★★

I've hired Blackbird Security several times for suit and tie client events, special open houses and concierge services. The concierge team members were always very professional and had excellent deportment. You can tell Blackbird puts a heavy emphasis on customer service training with their staff. Dealing with Blackbird for the past 5 years has been a pleasure and I will continue to use and recommend their services to other property managers and strata council members.

Eniz Aziz

Century 21 and The Aziz Group
★★★★★

Blackbird Security's staff have been professional, reliable and on time. In cases where staff have been sick, Blackbird Security has always made replacements to ensure we have the coverage necessary. They are quick to respond to calls and available anytime during the day/evening.

Paige MacWilliam

Director of Corporate Services, Duncan BC
★★★★★

Amazing company. They fulfilled all of my company's security needs, diminished my losses, and look crisp at the same time. Dealing with this company has always been carried out professionally and thoroughly. On the spot flex changes are no problem, they accommodate fast. Need quick security to protect employees in a pinch? They accommodate fast.Reports are thorough and timely. Anything unusual is reported prior to the formal report, to save you from waiting.

Brandon D
★★★★★

First weekend with Blackbird went well, according to my night desk team. They felt much safer, and their presence overall seemed to deter anyone unwanted people from walking in off Granville St.

Doug Venn

Vancouver Hostel Manager, Samesun Hostels
★★★★★

Great company, very professional and follows up frequently. Responsive guards, detailed reports and a perfect option for building security.

Josh Kempf

General Manager, Sandman Hotel Winnipeg
★★★★★

Blackbird security provides us with ongoing weekend overnight security services. All the guards are very well trained and go above and beyond the call of duty. Great customer service, great communication. Love getting the daily shift reports via email for easy review and tracking. The regional manager responds to questions and concerns extremely quickly and is always available to chat and communicate info to the on-site staff.

Ryan Kelly

Maintenance Manager, The Arc Residence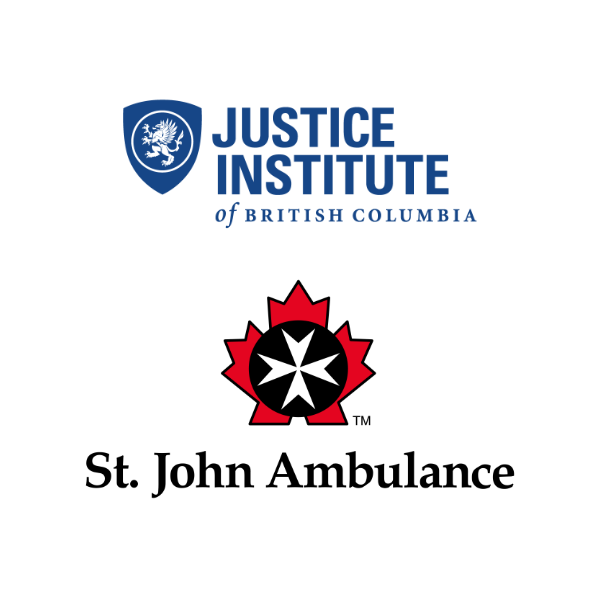 Industry Leading Training Through our Blackbird Academy
Delivered via our own in-house team and exterior experts, our comprehensive training program encompasses areas like St. John's Mental Health Training, Indigenous Awareness Training, and Conflict Resolution. If your current security provider doesn't offer this level of training, perhaps it's time to upgrade.
Trusted By
Let's Discuss Your Security Options
Want to hear more about Blackbird Security's services? If you have any questions about our services, or how Blackbird Security can help protect your business, don't hesitate to contact us.
Looking for employment? Check out our Job Board for current openings!
Please note that all job inquiries must be made on Indeed and will be blocked if made on the form below.