Giving Back to Our Community
Actions speak louder than words, and Blackbird Security is committed to improving the diverse communities we serve by creating a culture clients, employees and management are proud to belong to. We believe security companies like ours have a leading role to play in creating a better society for all. We achieve this goal by working to uplift marginalized communities across Canada, alongside our support of organizations such as the Breakfast Club of Canada, ALS Canada, and Covenant House. Here are some of the ways we support these invaluable organizations.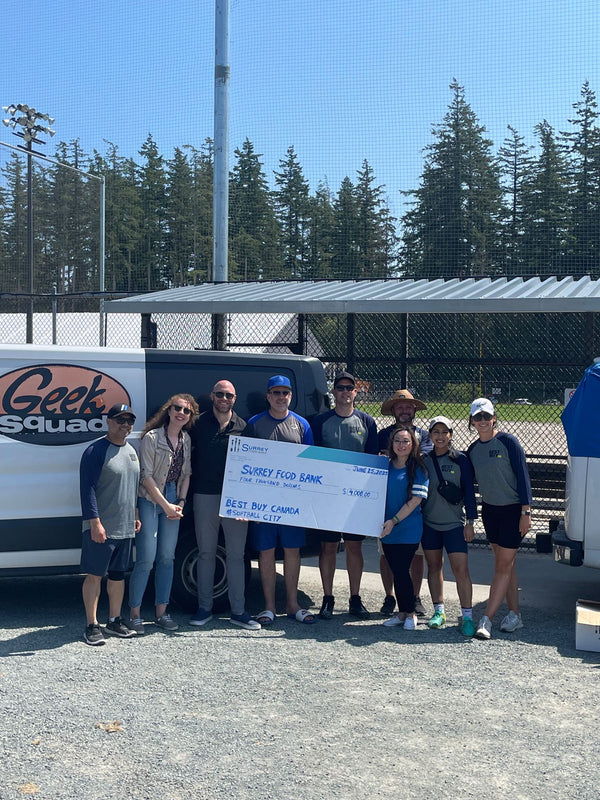 Surrey Food Bank in Partnership with Best Buy
Blackbird Security is proud to have supported our National Partner, Best Buy, with raising over $5,500 for the Surrey Food Bank at the 6th Annual BC Classic Softball Tournament. The Surrey Food Bank provides food to families living in Surrey and North Delta and provide nutritious food in a respectful and dignified environment. 
The event was a wonderful day full of family-friendly fun for a great cause. A huge thank you to Best Buy Canada for organizing such a successful event and to the Surrey Food Bank for supporting those in need.
At Blackbird Security, giving back and connecting with our community brings us immense joy. As we continue to grow, we're grateful for the opportunity to uplift others alongside us.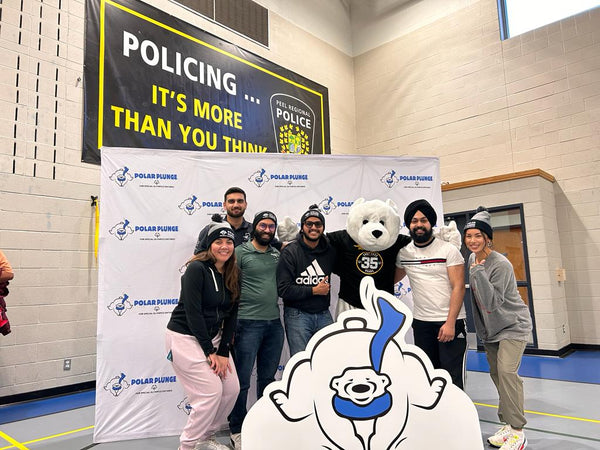 Peel Regional Police Polar Plunge
Blackbird Security has proudly been a Diamond Sponsor for the Peel Regional Police Plunge since 2022.
The "Polar Plunge" is an annual event held by the Peel Regional Police, and raises funds and awareness for the Ontario Special Olympics Canada, which holds competitive Olympic tournaments for disabled individuals.
Each year, members of our Toronto team participate in the swim in support of this unique event, and look forward to taking the Polar Plunge now and into the future!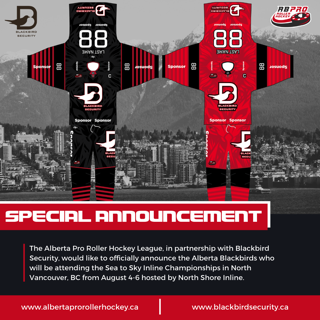 Alberta Blackbirds
Blackbird Security is thrilled to announce that we are proudly sponsoring Pro Hockey League team, the Alberta Blackbirds! 🏒Since its establishment in 2017, the Alberta Pro League has consistently provided the highest level of competition for roller hockey players across Alberta.
At Blackbird Security, we firmly believe in supporting local talent and providing opportunities for aspiring athletes to excel. We are excited to be part of this journey with the Alberta Blackbirds and can't wait to witness their remarkable performances on the rink! ️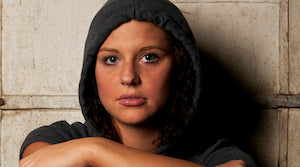 Covenant House
Canada is facing a crisis in youth homelessness. Across our country, thousands of youth find themselves without a home. As frontline security providers, homeless and troubled youth are people we regularly see in our day-to-day roles. Fortunately, Covenant House Vancouver exists to meet their basic needs, providing a nourishing meal, a shower, clean clothes, medical attention and a safe place to sleep.
Covenant House provides critical services for homeless and at-risk youth ages 16 to 24 and supports these young people in achieving brighter futures. We are proud to provide Covenant House Vancouver with free security services at special events to help reduce their operational costs and ensure more resources are allocated to providing their core services. To learn more about Covenant House Vancouver and how you can help, please visit their website, here.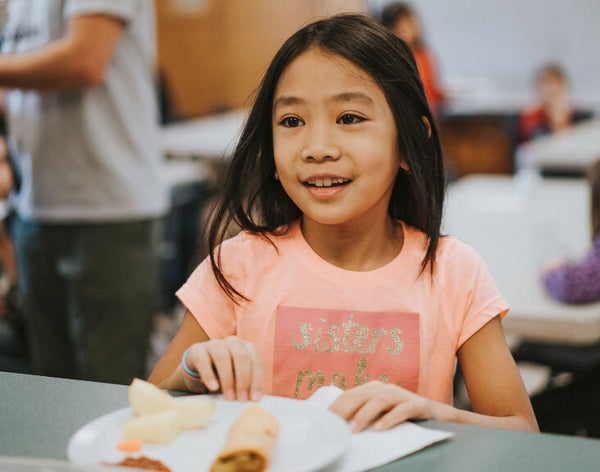 Breakfast Club of Canada
Corporate Partnership
The Breakfast Club of Canada ensures all children have access to full nutritious meals in order to be fit and prepared to gain an education. All Canadian children deserve an equal chance at success; however, science has proven that learning is much more difficult on an empty stomach. Breakfast Club of Canada believes that a healthy breakfast can change a life, a journey, and a society.
Breakfast Club of Canada makes a sustainable impact on children by working hand in hand with every school's community. This allows for a more dynamic, nourishing environment, and a greater sense of belonging, which greatly contributes to their success.
Blackbird Security has sponsored 2500 breakfasts to children throughout Canada, specifying 50% of this support towards children in rural indigenous communities. In addition, Blackbird Security has donated 50 hours of security services to the Breakfast Club of Canada's silent auction.
To learn more about Breakfast Club of Canada and how you can help youth in your area, please visit their website here.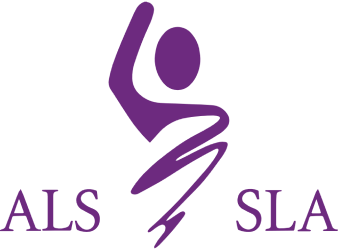 ALS Canada & ALS Society of BC
Corporate Donor
This year Blackbird Security has chosen to be a Corporate Donor of ALS Society of BC, as ALS (Amyotrophic Lateral Sclerosis) is a tragic disease that can impact all people – regardless of their ethnicity, gender or identity. The equipment, medication and lifestyle changes needed to support ALS patients are an ongoing and heavy burden for patients and families. We are proud to provide financial aid to continue the much-needed ALS research and to support families during this difficult time. 
Blackbird Security's corporate donation for this program will be split; 40% towards research (ALS Canada) and 60% to patient services in BC (ALS Society of BC). 
To learn more about ALS and how you can help, please visit their website, here.
Contact Us
If you have a question about Blackbird Security, or want to learn more about our industry leading professional security services, please complete the form below and we'll get back to you as soon as possible.
Please note that all job inquiries must be made on Indeed and will be blocked if made on the form below.