At Blackbird Security, we humbly recognize that our head office is located on the unceded traditional territories of the xʷməθkʷəy̓əm (Musqueam), Sḵwx̱wú7mesh (Squamish), and səlilwətaɬ (Tsleil-Waututh) Nations. We gratefully operate across the rich territories of many diverse First Nations in Canada, acknowledging their traditional hosts with deep appreciation. We are honored to live and work on their lands.
Diversity is our Strength
Blackbird Security's core value of treating all people with respect and dignity is rooted in our commitment to diversity. We strive to foster a supportive environment in which all individuals - despite their background or identity - can thrive and reach their potential within the company. We are committed to employing based on skill and performance, ensuring that we hire the best person for the job.
Our overall Diversity and Inclusion goals include:
• Ensure fair and equal treatment during our procurement process;
• Embrace & celebrate diversity within our company and community;
• Embed a culture of diversity and inclusion throughout all service regions;
• Provide employees with the best opportunities to fulfill their potential;
• Respect and protect human rights.
At Blackbird Security, we believe that our company's diverse workforce reflects that of the diverse markets and industries that we serve. This enables us to better fulfill our clients' unique needs and allows us to be more innovative, empathetic, adaptable and competitive within the security industry.
Our Commitment to an Inclusive Workplace
Blackbird Security does not discriminate or profile based on race, ethnicity, religion, gender, age, disability, marital status, economic status, sexual orientation or any other identity factors in its activities or operations. We are committed to providing an inclusive and welcoming environment for all members of our staff, clients, volunteers, subcontractors, vendors, and patrons. Blackbird Security prohibits any staff behaviour that falls under the definition of violence, harassment, or discrimination and requires that all actions and arrests be conducted on reasonable grounds.
Reconciliation goals

The negative impacts experienced by Canadian Indigenous peoples from past colonialism and residential schools is a tragic truth that must be acknowledged by us all. As the Government of Canada redefines the country's constitutional commitment to Indigenous peoples, we realize that Blackbird Security can also play a role in improving indigenous inclusion & awareness in Canada. While there is a complicated history and relationship between Indigenous communities and security authorities, we recognize the responsibility of our industry to rebuild trust with Indigenous communities. 
With this in mind, Blackbird Security has set the following reconciliation goals:
• Create more opportunities for Indigenous people to train, work and become leaders in the security industry
• Become an industry leader in collaborating with Indigenous peoples & communities
• Train all company staff in Indigenous awareness

The following are the first steps we are making to support the mend of these relationships:
Procurement Opportunities
Blackbird Security is proud to be a fair and non-discriminatory employer. Approximately 5% of our workforce currently identifies as indigenous persons and we look forward to seeing this number increase.


Community Involvement
As a growing company, we strive to provide our employees with opportunities to be more involved in their community. In addition to supporting rural indigenous communities through the Breakfast Club of Canada, we are excited to become more involved in supporting local indigenous events and initiatives and to spread awareness throughout our social media platforms.
Staff Education
Blackbird Security is ensuring that all key regional and leadership staff be officially trained and certified in Indigenous Awareness. Our training, through Indigenous Awareness Canada, is recognized and recommended by indigenous groups and leaders. The training educates and tests Management on Canadian Indigenous history, basic terminology, the impacts of residential schools, current realities and common misconceptions.
Justice Institute of BC
Blackbird Security Indigenous Bursary
We're proud to partner with the Justice Institute of British Columbia in creating the Blackbird Security Indigenous Bursary. Each year, up to 12 bursaries will be available to cover the cost of Basic Security Training (BST) for Indigenous students at JIBC. It is our hope this bursary will increase participation for under-represented Indigenous peoples in security, while creating a pathway for long-term and meaningful careers in our fast-growing industry.
JIBC Application
Commitment to Indigenous Awareness
Blackbird Security requires all our District Managers to obtain the 201 Indigenous Awareness Certification issued by Indigenous Awareness Canada. We have chosen to work with IAC because they are seen as the gold standard for training certification by the CCAB (Canadian Council for Aboriginal Business) and their program is used by the likes of CIBC, Shell, Parks Canada and the Calgary Police Service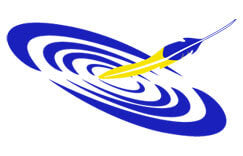 Indigenous Awareness Certification
We are excited our valued team members can learn first-hand from Indigenous leaders in the community and implement their teachings into the training and onboarding of all Blackbird Security staff. Content covered in the Indigenous Awareness Certification includes:

• Historical Introduction
• Myths & Misconceptions
• Frequently Asked Questions
• Indigenous Peoples
• Residential Schools
• Chronology
• Current Realities
• Making a Better World
Request a Quote
Interested in learning more about Blackbird Security's range of professional security services? Simply complete the form below and we'll be in touch.
Please note that all job inquiries must be made on Indeed and will be blocked if made on the form below.