Governments and Municipalities
Protecting Our Valued Public Spaces
As Canadians, we're proud of our status as one of the world's safest and most livable countries. Our public spaces act as our community hubs, and ensuring the safety and security of all within them is our top priority. Whether you need guards for City Hall, cultural spaces or public parks, Blackbird Security's highly trained and locally based public sector security guards are your number one choice. We've partnered with municipalities and governments across Canada to deliver flexible security solutions that protect the safety of the public while remaining respectful of public sector budgets. Learn how Blackbird Security can elevate your government security or municipal security.
Request a Quote

LICENSED UNIFORMED GUARDS
Our Guards are Comprehensively Trained
REPORTING
Real Time Reporting and Analytics

FRONTLINE RESPONSE
Skilled Emergency Response

FLEXIBLE SERVICE
When and Where You Need It
Customer Service Approach
At Blackbird Security, we understand the need for sensitivity in public settings. We frequently work alongside local police, RCMP task force and crime squad liaisons on collaborative approaches to ensure the safety of those who frequent the public spaces we protect. As part of our government security training program, each guard undergoes Occupational First Aid (OFA) training, conflict resolution training, trauma informed training and intercultural communication training. Not only will our guards provide world class security services, they're also a welcoming, customer-service oriented presence in your space.
Request a quote
How our Government and Municipal Security Guards Can Support Your Property
Secure high profile/sensitive spaces

Customer service

Detailed report writing 

CCTV monitoring

Alarm response
Frontline emergency response

Upholding building rules

First Aid

Keyholding duties

Security patrols
Tracktik technology
Real-Time Reporting
Many of Blackbird Security's most popular services utilize the power of TrackTik technology for real-time reporting. Based on GPS tracking, this app allows our security guards to work smarter, more efficiently, and cover more ground. Via GPS pings, clients can watch the progress of security patrols in real time via an app or live dashboard that also includes critical details like pictures and reports from the field.
Customized Security Guard Services
The key difference between Blackbird Security and our competitors is that our government security services come fully customizable to suit our clients.
We pride ourselves on offering the service choice of a large security company, alongside the flexibility and personal touch of a small business. With years of servicing a diverse range of public sector security clients, we've learned there's no off-the-shelf answer for security. Instead, our team will take the time to learn the unique challenges you face, before devising a custom security plan that works for you.
Request A Quote
Government / Municipal Security Services Offered
As one of Canada's leading security companies, Blackbird Security has the range of products and experience to secure any public building. During our initial consultation, we'll assess which mix of services will efficiently deliver on your security goals. We offer a range of specialized security services for municipalities and governments, including:
Uniformed Security
Public buildings and spaces are a constant target for vandalism, loitering and mischief. Our uniformed security guards provide an effective visual deterrent and frontline response. 
Mobile Patrol Security
This cost-effective security service involves our guards patrolling pre-determined routes on a randomized schedule. Our mobile security guards can be deployed on bicycles or cars, relaying their positioning in real-time through our innovative TrackTik technology.
Concierge Security
Our concierge security specialists provide safety and security for your office or building 24 hours a day. They will monitor your building cameras, safeguard keys and enforce building policies diligently. Our concierge experts receive specialized training that allows them to administer first aid assistance and act as fire marshals in the event of an evacuation scenario.
Where are Government/Municipal Security Guards Used?
Our specialist public sector security guards are stationed in a variety of settings across Canada. No matter how they're deployed, these dedicated security professionals are trained to meet any scenario in their stride, providing a welcoming first impression for visitors. Typical uses for our government/municipal security guards include:

Government building security
Provincial Court security
Public Park security
Library security
City Hall security
Public health facility security
Election security
Public sector event security
Social housing security
REQUEST A QUOTE
★★★★★

Blackbird Security has been performing the role of safety ambassadors for the City of Duncan since the summer of 2019. In this role, they have helped provide a safety presence along the Trans-Canada corridor. Their staff have been professional, reliable and on time. They cover all shifts including any time one of their guards is sick. They are quick to respond to calls and available anytime during the day/evening. I recommend them to anyone looking for professional security guards.

Paige MacWilliam

Director of Corporate Services, City of Duncan
★★★★★

Our business association employed the services of Blackbird Security to ensure the safety and security of our business members and community in southwest Vancouver. We appreciated the professionalism displayed by the staff and guards, as well as the prompt attention to our concerns and emails. Nightly patrol reports were filled and staff kept us informed and updated on issues in the district as required. Can highly recommend Blackbird Security to businesses or associations requiring security services.

Claudia Laroye

Marpole Business Association
★★★★★

Blackbird Security team is efficient at crowd and access control and is extremely competent at writing reports and customer service. Their professionalism and reliability make them a pleasure to work with. I highly recommend Blackbird Security for any security endeavour that they may seek to pursue.

Kendra Kryszak

Parks and Public Space, City of Vernon
★★★★★

The management are professional and responsive to requests made. They go above and beyond in customer service and satisfaction.

Sylvia Mcloughlin
★★★★★

Top notch security company. Excellent staff. Very professional and friendly. Highly recommend to everyone!

Kaitlynn Campbell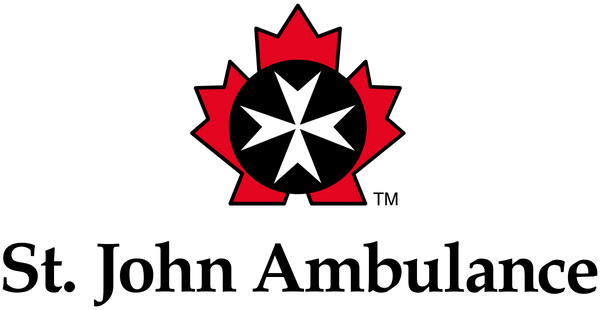 Industry Leading Training Through our Blackbird Academy
Delivered via our own in-house team and exterior experts, our comprehensive training program encompasses areas like St. John's Mental Health Training, Indigenous Awareness Training, and Conflict Resolution. If your current security provider doesn't offer this level of training, perhaps it's time to upgrade.
Trusted by
Let's Discuss Your Security Options
Want to hear more about Blackbird Security's services? If you have any questions about our services, or how Blackbird Security can help protect your business, don't hesitate to contact us.
Looking for employment? Check out our Job Board for current openings!
Please note that all job inquiries must be made on Indeed and will be blocked if made on the form below.