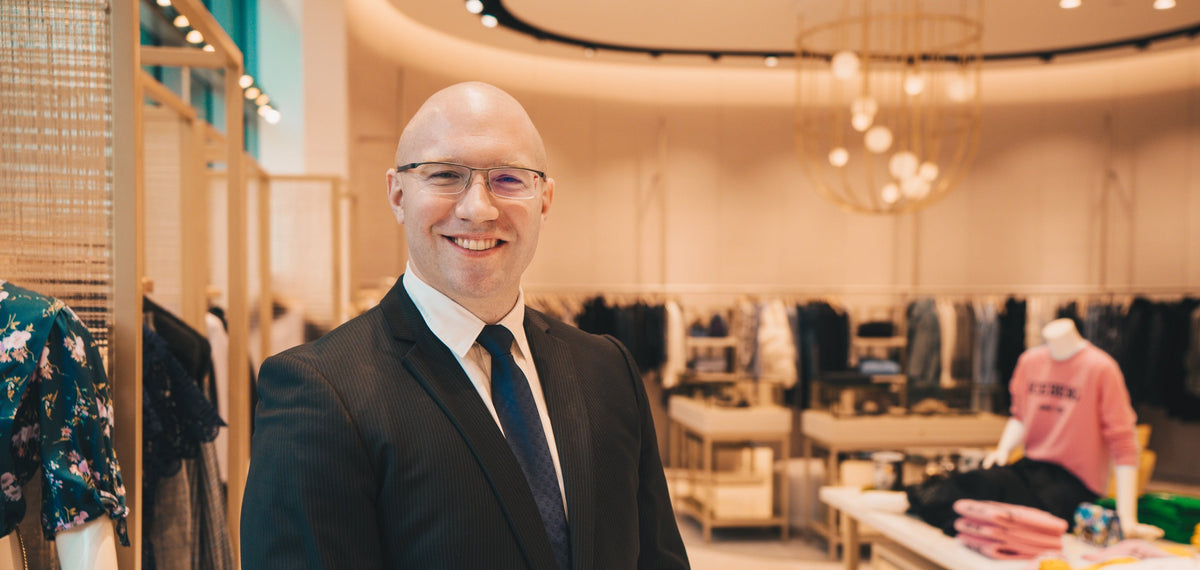 Elite Suit and Tie Security
Prestige Security for Prestige Retail and Events
If your business operates in the high-end, luxury retail world, Blackbird Security's Elite Suit and Tie Security division delivers the perfect solution to your security needs. Acting as immaculately dressed frontline ambassadors, these expertly trained security guards reflect the high standards of your brand, while delivering the high touch, personalized security service your clientele expect.
Request a Quote
Trusted By
Why are Elite Suit and Tie Security Services Important?
Whether your brand requires a security presence that blends into the background, or a welcoming presence that's tough on crime, our elite security professionals possess a proud track record of partnering with some of Canada's leading luxury brands. 
Why Work with Blackbird's Elite Suit and Tie Security
Reinforce Your Brand
Businesses operating in the high end, luxury field typically service a target demographic of prestigious, affluent customers. Guards who are professional, polished and well-dressed reflect and reinforce the high standards of a brand, serving to attract and reassure your key demographic.
Provide a Warm Welcome
First impressions are key and having an elite security presence on site sets an impressive precedent. Whether our elite security guards are opening the front door, or welcoming a guest to the store, they contribute positively to the visitor's first impression of your business. A guard in a suit and tie also sets the tone that customers are entering a serious and professional establishment. Any behaviour that deviates from this clearly won't be tolerated.
★★★★★

Blackbird Elite Suit and Tie guards provide the prestigious professional image and great customer service which our business needs. Blackbird is a very reliable company run by people who truly care.

Sophia Koumbis

Director of Blubird Boutique, Vancouver BC
★★★★★

I hired Blackbird Security several times for suit and tie client events, special open houses and for concierge services. Their security guards were all presentable and professional. Dealing with Blackbird has been a pleasure and I will continue to use their security services. Their security training is excellent and their employees are all great to deal with. Blackbird is a fantastic security company.

Eniz Aziz

Century 21 and The Aziz Group
★★★★★

Blackbird Security has been providing us with professional elite suit and tie security guards for the past few years. They have provided regular security coverage for a lot of our stores, done special events and helped with our warehouse sales. Their security guard customer service is outstanding and the professional clean suit and tie look works well with our brand!

Matthew Viney

MaxMara Logistics Manager
★★★★★

Blackbird Security provides suit and tie luxury guards for our Gala Events at my Beauty Boutique. Their security guards are always reliable, professional and welcoming. The luxury look for guards is unmatched and I can see why people call them the best security company in Vancouver!

Hitesh Patel

Franchise Owner SDM
★★★★★

Great experience!! The team not only listens to feedback, they work with you and the intricacies of your business to get the results you want. They were able to decrease the loss due to theft by a significant amount both quickly and efficiently. They have allowed me time to grow my business and not worrying about preventable theft.

Kiran Basran
★★★★★

Guard is friendly, respectful, professional and helpful. Greets people in a positive and warm manner.

Mona Marshall
★★★★★

The management are professional and responsive to requests made. They go above and beyond in customer service and satisfaction.

Sylvia Mcloughlin
Industry Leading Training Through our Blackbird Academy
As the role of security professionals continues to evolve, Blackbird Security saw the need to train our staff to handle any scenario in a calm and reassuring manner. That's why we created our pioneering Blackbird Academy training program. 
Delivered via our own in-house team and exterior experts, our comprehensive training program encompasses areas like St. John's Mental Health Training, Indigenous Awareness Training, and Conflict Resolution. If your current security provider doesn't offer this level of training, perhaps it's time to upgrade.
Modules include:
Customer Service Training 

Verbal and Written Communication Training 

Incident Report Writing 

Access and Crowd Control Training 
Incident De-Escalation Training

Advanced Security Training 

WHIMS Training 

OFA (Occupational First Aid) Training
Above all else, our guards must hold a valid security license for the province they operate in. 
TRACKTIK TECHNOLOGY
Real-Time Reporting
Many of Blackbird Security's most popular services utilize the power of TrackTik technology for real-time reporting. Based on GPS tracking, this app allows our security guards to work smarter, more efficiently, and cover more ground. Via GPS pings, clients can watch the progress of security patrols in real time via an app or live dashboard that also includes critical details like pictures and reports from the field.
Giving back to our community
Social Impact
Blackbird Security is committed to improving the diverse communities we serve by creating a culture clients, employees and management are proud to be a part of. We believe security companies like ours have a leading role to play in creating a better society for all. We achieve this goal by working to uplift marginalized communities across Canada, alongside our support of organizations such as the Breakfast Club of Canada, ALS Canada, and Covenant House.
Let's Discuss Your Security Options
Want to hear more about Blackbird Security's services? If you have any questions about our services, or how Blackbird Security can help protect your business, don't hesitate to contact us.
Looking for employment? Check out our Job Board for current openings!
Please note that all job inquiries must be made on Indeed and will be blocked if made on the form below.