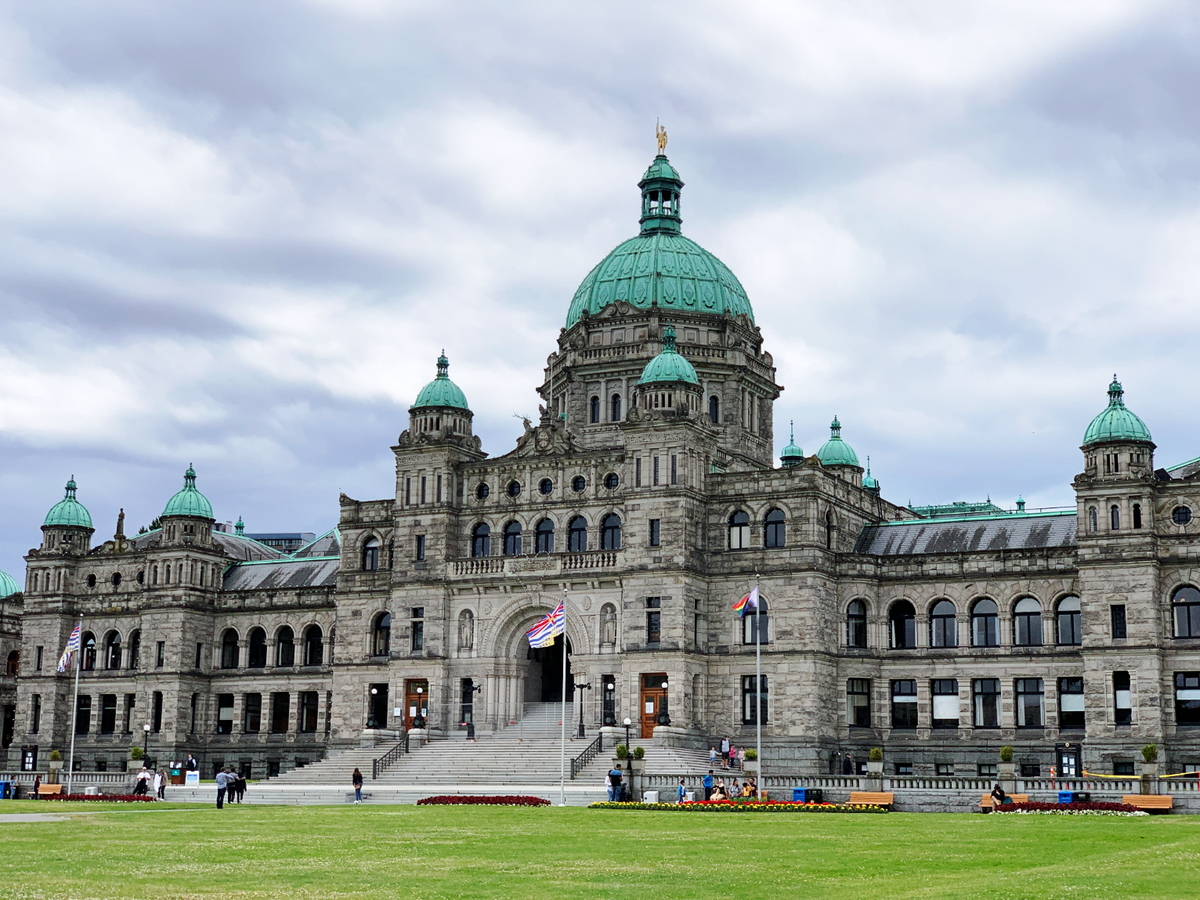 Government and Municipal Security
Public Sector Security Guards
Governments and Municipalities play a vital role in our lives, yet their properties face increasing security risks. Blackbird Security is proud to play our role in keeping them safe, offering flexible government security and municipal security solutions that uphold the safety of the public, while remaining conscious of public sector budgets.
Request a Quote
Why are Government Security and Municipal Security Important?
The high profile and frequent footfall of public buildings makes them a target for criminals and individuals with more sinister motivations. In these high-profile spaces, it's vital to meet this threat with a robust and effective security response. 
Across Canada, Blackbird Security has been privileged to help safeguard the essential services that keep our towns and cities running smoothly. No matter the size of the office, building, park or public area, our team will devise a custom security plan that's devised to meet and exceed the unique needs of the client, while upholding our rigorous security standards. Our guards will act professionally as a representative extension of our clients when dealing with the public. Partner with a company that is driven by an impactful mission, inclusive vision, D&I commitment, and sustainable environmental practices today.
Typical Duties of Government and Municipal Guards
Secure high profile/sensitive spaces

Customer service

Detailed report writing 

CCTV monitoring

Alarm response
Frontline emergency response

Upholding building rules

First Aid
Keyholding duties
Security patrols
Where are Government and Municipal Security Staff Used?
Our specialist public sector security guards are stationed in a variety of settings across Canada. Our guards work collaboratively with bylaw enforcement officers to be a partner in maintaining community safety. No matter how they're deployed, these dedicated security professionals are trained to meet any scenario in their stride, providing a welcoming first impression for visitors. Typical uses for our government/municipal security guards include:

Government building security
Provincial Court security
Public Park security
Library security
City Hall security
Public health facility security
Election security
Public sector event security
Social housing security
Request a Quote
Uniformed Security
With public buildings and spaces a constant target for vandalism, loitering and mischief, our uniformed security guards provide an effective visual deterrent and frontline response. Our uniformed guards are security professionals with extensive & advanced training, including de-escalation training, for working with various members of society (youth, citizens, visitors, unhoused population, individuals experiencing mental health issues, intoxicated individuals, health care patients, substance use issues, and are equipped with naloxone training).
Mobile Patrol Security
This cost-effective security service involves our guards patrolling pre-determined routes on a randomized schedule. Our mobile security guards can be deployed on bicycles or cars, relaying their positioning in real-time through our innovative TrackTik technology. These patrols can be scheduled, randomized or set to respond to alarms.
Concierge Security Services
Our concierge security specialists provide safety and security for your office or building 24 hours a day. They will monitor your building cameras, safeguard keys and enforce building policies diligently. Our concierge experts receive specialized training that allows them to administer first aid assistance and act as fire marshals in the event of an evacuation scenario.
★★★★★

Blackbird Security team is efficient at crowd and access control and is extremely competent at writing reports and customer service. Their professionalism and reliability make them a pleasure to work with. I highly recommend Blackbird Security for any security endeavour that they may seek to pursue.

Kendra Kryszak

Parks and Public Space, City of Vernon
★★★★★

Blackbird Security has been performing the role of safety ambassadors for the City of Duncan since the summer of 2019. In this role, they have helped provide a safety presence along the Trans-Canada corridor. Their staff have been professional, reliable and on time. They cover all shifts including any time one of their guards is sick. They are quick to respond to calls and available anytime during the day/evening. I recommend them to anyone looking for professional security guards.

Paige MacWilliam

Director of Corporate Services, City of Duncan
★★★★★

I hired Blackbird Security several times for suit and tie client events, special open houses and for concierge services. Their security guards were all presentable and professional. Dealing with Black bird has been a pleasure and I will continue to use their security services. Their security training is excellent and their employees are all great to deal with. Blackbird is a fantastic security company.

Eniz Aziz
★★★★★

The management are professional and responsive to requests made. They go above and beyond in customer service and satisfaction.

Sylvia Mcloughlin
Industry Leading Training Through our Blackbird Academy
As the role of security professionals continues to evolve, Blackbird Security saw the need to train our staff to handle any scenario in a calm and reassuring manner. That's why we created our pioneering Blackbird Academy training program. 
Delivered via our own in-house team and exterior experts, our comprehensive training program encompasses areas like St. John's Mental Health Training, Indigenous Awareness Training, and Conflict Resolution. If your current security provider doesn't offer this level of training, perhaps it's time to upgrade.
Modules include:
Customer service training

Verbal and written communication training

Incident report writing

CCTV training

Access and crowd control training

Incident de-escalation training

Basic and Advanced security training

Trespass to property training
Crisis management training

Emergency response management training

Weapons awareness and avoidance training

Occupational health (OFA) training

WHIMS training

Incident command system 100 (ICS 100)

Dispatch command centre operator and professionalism training
Freedom of information and privacy training
Above all else, our guards must hold a valid security license for the province they operate in. 
TRACKTIK TECHNOLOGY
Real-Time Reporting
Many of Blackbird Security's most popular services utilize the power of TrackTik technology for real-time reporting. Based on GPS tracking, this app allows our security guards to work smarter, more efficiently, and cover more ground. Via GPS pings, clients can watch the progress of security patrols in real time via an app or live dashboard that also includes critical details like pictures and reports from the field.
Giving back to our community
Social Impact
Blackbird Security is committed to improving the diverse communities we serve by creating a culture clients, employees and management are proud to be a part of. We believe security companies like ours have a leading role to play in creating a better society for all. We achieve this goal by working to uplift marginalized communities across Canada, alongside our support of organizations such as the Breakfast Club of Canada, ALS Canada, and Covenant House.
Let's Discuss Your Security Options
Want to hear more about Blackbird Security's services? If you have any questions about our services, or how Blackbird Security can help protect your business, don't hesitate to contact us.
Looking for employment? Check out our Job Board for current openings!
Please note that all job inquiries must be made on Indeed and will be blocked if made on the form below.